Partnerships, Memberships, and Special
Any student who completes his/her English program in American One English Schools will be recommended and helped through the entire process to be admitted to one of our university partners which are Oregon State University, Colorado State University, and University of South Florida. Based on the student's choice.
American One English Schools also prepares students to be admitted to other local universities such as Brigham Young University, University of Utah, LDS Business College, Steven Henager and others.
American One English Schools is authorized to recruit and coordinate the placement of qualified international students from all over the world who meet the appropriate enrollment criteria in academic programs offered by OSU, COU, USF and others.
American One English Schools has an articulation agreement with 3 top universities in the United States which are INTO Oregon State University, Colorado State University, and University of South Florida.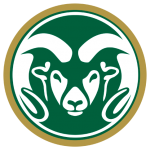 Colorado State University
Colorado State University (also referred to as Colorado State and CSU) is a public research university located in Fort Collins, Colorado. The university is the state's land grant university, and the flagship university of the Colorado State University System.

International Programs
Approximately 950 students per year participate in educational programs abroad, and nearly 1,300 foreign students and scholars from more than 85 countries are engaged in academic work and research on campus. Colorado State offers various programs on campus for students interested in international issues. Regional specializations with core courses and electives are available in Asian Studies, Middle East/North Africa Studies, Latin American and Caribbean Studies, or Russian, Eastern and Central Europe Studies. The Global Village Living Learning Community is a housing option for students with international interests.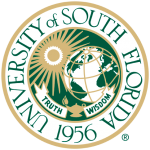 University Of South Florida
USF is classified by the Carnegie Foundation for the Advancement of Teaching in the top tier of research universities, and is among three other universities in Florida to hold this highest level of classification. In its 2011 ranking, the Intellectual Property Owners Association placed USF 10th among all universities worldwide in the number of US patents granted. The university has an annual budget of $1.5 billion and an annual economic impact of over $3.7 billion. In a ranking compiled by the National Science Foundation, USF ranks 43rd in the United States for total research spending amongst all universities, public and private.
USF ranks in the top 100 best public schools in the 2014 Best Colleges edition of U.S. News & World Report. USF was named a national leader in online education by Guide to Online Schools. USF graduate level programs – including Public Health, Library and Information Studies, Education, and Criminology – continue to rank among the nation's 50 best in the U.S. News & World Report graduate school rankings.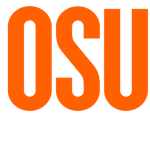 Oregon State University
OSU is a coeducational, public research university in Corvallis, Oregon, United States. The university offers more than 200 undergraduate, graduate and doctoral degree programs and has the largest total enrollment in Oregon. More than 160,000 people have attended OSU since its founding. The Carnegie Foundation classifies Oregon State University as a research university, with very high research activity and designates it a 'Community Engagement' university.
OSU is one of 73 land-grant universities in the United States. The school is also a sea-grant, space-grant and sun-grant institution, making it one of only two US institutions to obtain all four designations and the only public university to do so (Cornell is the only other with similar designations). OSU received almost $285 million in research grants and contracts for the 2014 fiscal year, which is more research funding than all other public universities in Oregon combined.